Rooms
Mount Wakakusa and Five-Storied Pagoda
Scenery
330 guest rooms
with bright and relaxing interior designs.
Spacious beds and smooth,
sanitary duvets in all rooms.
A good night's sleep is sure to refresh travelers.
From certain rooms,
guests can experience Nara through spectacular views of the Mount Wakakusa and Five-Storied Pagoda.
Simmons beds
in all rooms

Free Wi-Fi

Non-smoking in all rooms

Substantial
amenities

Use of a large public bath

To the east of the hotel
is the scenery of Nara City.

Library

Check-in at
15:00
Check-out at
11:00
Twin

Four types of twin rooms are available.
In Economy Twin rooms, windows are shaded for privacy.

Triple

Room with an extra bed available. Providing as much as three guests with comfortable and relaxing accommodation.

SUITE ROOM

Separated into living and bedrooms. The bathroom has also a shower. Spectacular views of Mount Wakakusa and Five-Storied Pagoda available from the windows; this room has accommodated a number of important guests, domestic and overseas.

Non-smoking

Area 78㎡  / Capacity (Adults) :2 / Bed width 1410mm / bathroom type: Unit bath

Universal Room

Guest room with a universal, accessible design. Features an entrance door wider than other room types, designed specifically to facilitate entry of wheelchairs. Barrier-free entrances to bath and toilet rooms using slide doors, with handrails available anywhere in the room. Emergency alarm buzzer is also installed.
Shower chairs, non-slip bath mat and bath handrails are also available.

Non-smoking

Area 26㎡  / Capacity (Adults) :2~3 / bathroom type: Unit bath
Concept Rooms

Concept Rooms for guests keen on enjoying Ancient Nara.

Our Concept Rooms were designed with the supervision of the Todai-ji Temple, Kasuga Taisha Shrine, Kofuku-ji Temple and Kinpusen-ji Temple, all of which are prime World Heritage sites in Nara. Guests can fully enjoy the ancient feel of Nara.

Non-smoking / Area 35㎡  / Capacity (Adults) :2 / Bed width 1210mm / bathroom type: Separate

Character Room

Character Room featuring paintings of ROKU and many of his friends.

ROKU is Nara's deer character.
Guests are welcomed by cute characters adorning the room.

Non-smoking / Area 35㎡  / Capacity (Adults) :2 / Bed width 1210mm / bathroom type: Separate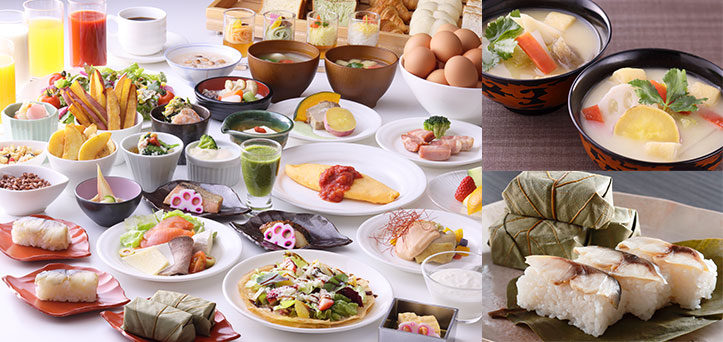 Very highly commended "Breakfast in Nara"
A wide variety of Japanese and western-style menu options, totaling about 50 choices.
In addition to Nara's local specialties, such as Chagayu (tea flavoured rice gruel), Kakinoha-zushi (persimmon leaf sushi) and Miwa-Somen (Japanese noodle), guests can enjoy "Kasujiru (sake-lees soup)" and "Shoujin-jiru (soup that does not include animal protein)," produced with full cooperation of the Kofukuji Temple.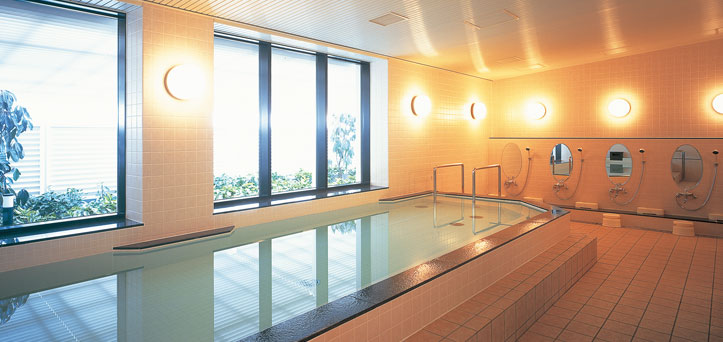 Facilities
Large public bath that heals travelers after long journeys.
Rental fixtures
Air Purifier
Air Humidifier
Electric fan
Desk Lamp
Trousers Press / Iron / Ironing Board
In compliance with Japanese fire laws, please return after use.
Blu-ray Player(¥500 per day)
Mobile phone / Smart phone battery charger (limited availability)
Universal Adapter Plug
For two-prong and three-prong plugs
No transformers available
Also available for sale (¥1000 per unit)
Extra Sized Sleepwear
Please refrain from using outside of guestrooms.
Disposable Slippers
Blanket
Pillow ( soft / buckwheat pillow / ice pillow )
Body Thermometer
Nail clippers
Sewing Kit
Shower Cap
Bottle Opener / Corkscrew
Sleepwear & Slippers for Children
Stroller
Baby Crib
[Available only in certain rooms]
Nonskid Bath Mat
Shower Chair
Bathtub Grab Bar
* Available only in limited numbers. Please contact hotel front staff for reservations.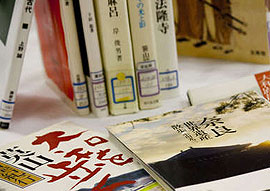 Koyomi library (free of charge)
In addition to books by Minoru Senda, Chief Librarian at Nara Prefectural Library & Information Center (an authority in historical geography, Professor Emeritus, International Research Center for Japanese Studies), there are other writings and photo albums that help visitors get a sense of Nara's culture and history.
Please make use of these books for a relaxing moment in your room and/or for gaining more detailed tourist information, so as to make your visit to Nara more appreciable.
Please contact hotel front staff for rentals.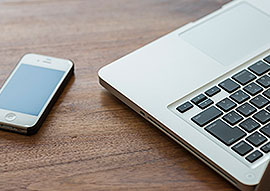 Internet connection in guest rooms
High-speed LAN (maximum bandwidth 200Mbps), Wi-Fi access points in each room. (Free of charge)
Plug in the LAN cable available in each room for Internet connection.
Please contact hotel front staff for using Wi-Fi services.
* Depending on the types of personal computers, some paid websites may not be accessible for configuration-related reasons.
* No free rental of personal computers; no provision of Internet connection support services.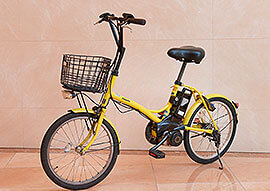 Rental bicycles
Rental bicycles available, convenient for sightseeing around Nara.
[Ordinary bicycles] JPY 800/day (7:00-19:00)
[Electric power-assisted bicycles] JPY 1,500 (7:00-19:00)
* Available only in limited numbers. Please contact hotel front desk staff for more details.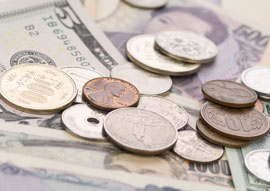 Automated currency exchange machine (available 24/7)
Readily available for fulfilling your currency exchange needs. Available for 12 currencies. (Only for conversions to JPY)
USD, EUR, CNY, KEW, GBP, AUD, TWD, HKD, SGD, THB, DCH and CAD
* Exchange rates are indicated on the screen of the machine.
* Please contact hotel staff for operation instructions and other questions.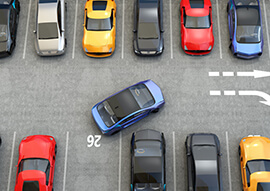 Parking
Nara municipal parking facilities are available on B1 and B2 floors of the Hotel.
Parking fares: JPY 300/hour, up to JPY 700 for the day, JPY 1,200 for 24 hours (adjust your fares at each parking facility)
217 lots available / open from 6:00am to 0.30am the following day (*no entry allowed between 0.30am - 6:00am) / maximum height of 2.1m
No parking areas available for motorcycles or bicycles.
Rental laptop computers
Rental laptop computers available at the hotel front.
[Rental fee] JPY 1,000/day
* Limited in number
* Please contact hotel front staff for more details.
Photocopy services
[Paid, available 24/7]
Photocopy machines are next to the hotel front on the third floor.
[Photocopy fees] Black and white JPY 10/copy, color JPY 80 (A3), JPY 50 (B4 or smaller sizes)
FAX services
[Paid, available 24/7]
Please ask staff at the hotel front on the third floor. Please contact hotel front staff for more details.
Barrier-free information
| | |
| --- | --- |
| Parking spaces | In the municipal parking facility located on the basement, there are areas reserved for wheelchair users. |
| On-site passage | There are some differences in ground height. |
| Entrances | Automatic doors are used. |
| Elevators | Some elevators are designed for wheelchair users. |
| Guidance information | Braille displays available in elevators. |
| Toilets | Toilets for guests with disabilities on the third and sixth floors. |
| Free rental of wheelchairs | Wheelchairs are available for use in the building. When making reservations, please let us know if you need one. |
| Others | Automated external defibrillators (AED) are available at the front desk. |
* Charges include consumption tax and service charges.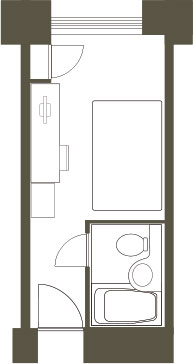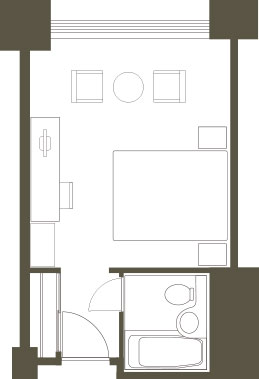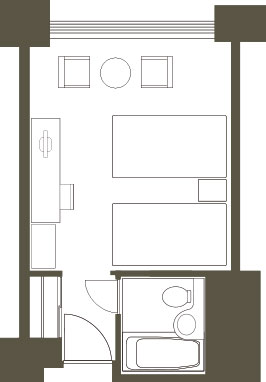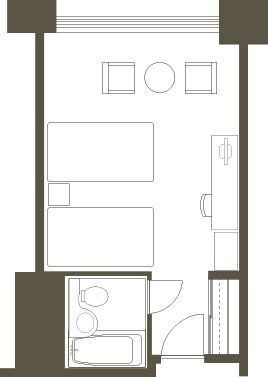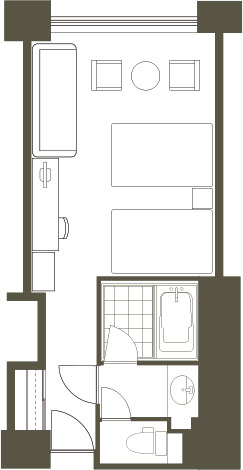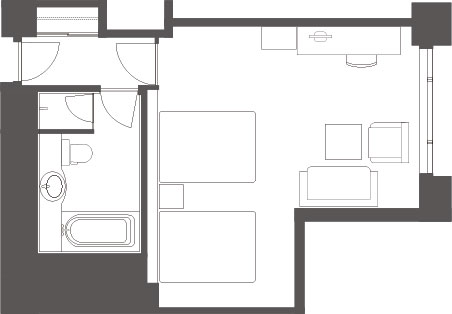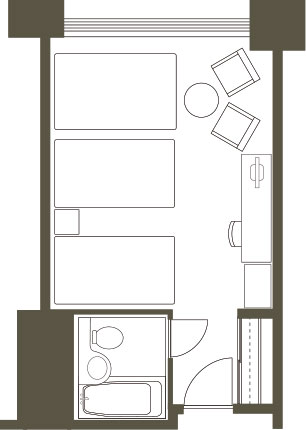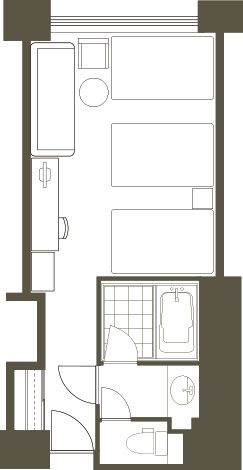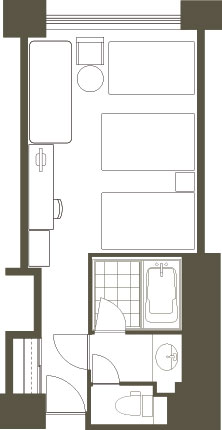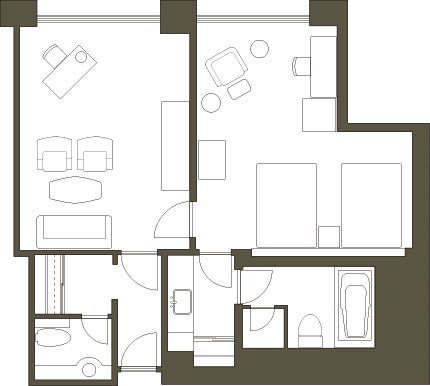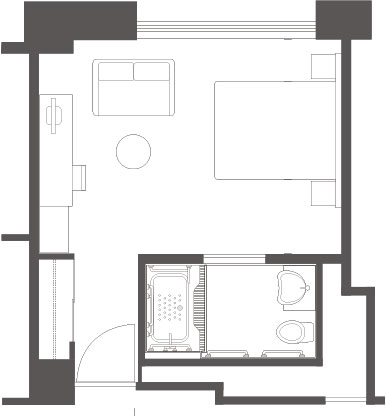 Indoor fixtures
Thin-screen LCD television set
Satellite broadcasting
Video on demand *paid
Telephone
Internet connection
(LAN, wireless LAN)
LAN cable
Warm-water-shower toilet seat
Refrigerator
Air conditioner
Electric pot
Japanese green tea set
Glasses
Melamine cups
Hair dryer
Night wear
Face towels
Hand towels
Bath towels
Hangers
Cloth brush
Air freshener
Shoehorn
Scriptures, Buddhist scriptures
Kojiki (Records of Ancient Matters)
Safety box
Trouser press
amenities
Shampoo
Hair conditioner
Body soap
Hand soap
Shower cap
Body towel
Hair brush
Tooth paste and brush
Cotton swabs
Razorblade (safety razor)
Mineral water
Vinyl purse
Shoe shine paper
Slippers
Envelopes
Stationery
Memo pads
Indoor fixtures
Thin-screen LCD television set
Satellite broadcasting
Video on demand *paid
Telephone
Internet connection
(LAN, wireless LAN)
LAN cable
Warm-water-shower toilet seat
Air purifiers with humidifier
Refrigerator
Air conditioner
Electric pot
Coffee maker
Coffee cups
Japanese green tea set
Teapot
Glasses
Melamine cups
Hair dryer
Night wear
Bathrobe
Face towels
Hand towels
Bath towels
Hangers
Cloth brush
Trouser press
Air freshener
Shoehorn
Scriptures, Buddhist scriptures
Kojiki (Records of Ancient Matters)
Safety box
amenities
Mikimoto Mini Bottles
(Shampoo・Hair conditioner・Body soap)
Thalgo Mini Bottles (shampoo, conditioner, body soap)
Mikimoto Skin Care Set
(pouch)
Bar soap
Hand soap
Body towel
Hair brush
Tooth paste and brush
Shower cap
Cotton swabs
Razorblade (safety razor)
Mineral water
Vinyl purse
Shoe shine paper
Slippers
Envelopes
Stationery
Memo pads
Indoor fixtures
Thin-screen LCD television set
Satellite broadcasting
Video on demand *paid
Telephone
Internet connection
(LAN, wireless LAN)
LAN cable
Warm-water-shower toilet seat
Air purifiers with humidifier
Refrigerator
Air conditioner
Electric pot
Coffee maker
Coffee cups
Japanese green tea set
Teapot
Ice pail
Glasses
Melamine cups
Hair dryer
Night wear
Bathrobe
Face towels
Hand towels
Bath towels
Hangers
Cloth brush
Trouser press
Air freshener
Shoehorn
Scriptures, Buddhist scriptures
Kojiki (Records of Ancient Matters)
Safety box
amenities
Mikimoto Mini Bottles
(Shampoo・Hair conditioner・Body soap)
Thalgo Mini Bottles (shampoo, conditioner, body soap)
Mikimoto Skin Care Set
(pouch)
Bar soap
Hand soap
Body towel
Hair brush
Tooth paste and brush
Shower cap
Cotton swabs
Razorblade (safety razor)
Mineral water
Vinyl purse
Shoe shine paper
Slippers
Envelopes
Stationery
Memo pads
Indoor fixtures
Thin-screen LCD television set
Satellite broadcasting
Video on demand *paid
Telephone
Internet connection
(LAN, wireless LAN)
LAN cable
Warm-water-shower toilet seat
Refrigerator
Air conditioner
Electric pot
Japanese green tea set
Glasses
Melamine cups
Hair dryer
Night wear
Face towels
Hand towels
Bath towels
Hangers
Cloth brush
Air freshener
Shoehorn
Scriptures, Buddhist scriptures
Kojiki (Records of Ancient Matters)
Shower chairs
Non-slip bath mats (delivered as requested)
Bath handrails (delivered as requested)
Emergency alarm buzzer
Safety box
amenities
Shampoo
Hair conditioner
Body soap
Hand soap
Shower cap
Body towel
Hair brush
Tooth paste and brush
Cotton swabs
Razorblade (safety razor)
Mineral water
Vinyl purse
Shoe shine paper
Slippers
Envelopes
Stationery
Memo pads
Indoor fixtures
Thin-screen LCD television set
Satellite broadcasting
Video on demand *paid
Telephone
Internet connection
(LAN, wireless LAN)
LAN cable
Warm-water-shower toilet seat
Refrigerator
Air conditioner
Electric pot
Japanese green tea set
Glasses
Melamine cups
Hair dryer
Night wear
Face towels
Hand towels
Bath towels
Hangers
Cloth brush
Air freshener
Shoehorn
Scriptures, Buddhist scriptures
Kojiki (Records of Ancient Matters)
Ippitsu letter paper
Kawari paper lantern
Books about local temples and shrines
DVD player
Safety box
amenities
Mikimoto Mini Bottles(Shampoo・Hair conditioner・Body soap)
Hand soap
Body towel
Shower cap
Hair brush
Tooth paste and brush
Cotton swabs
Razorblade (safety razor)
Mineral water
Vinyl purse
Shoe shine paper
Slippers
Envelopes
Stationery
Memo pads
Indoor fixtures
Thin-screen LCD television set
Satellite broadcasting
Video on demand *paid
Telephone
Internet connection
(LAN, wireless LAN)
LAN cable
Warm-water-shower toilet seat
Refrigerator
Air conditioner
Electric pot
Japanese green tea set
Glasses
Melamine cups
Hair dryer
Night wear
Face towels
Hand towels
Bath towels
Hangers
Cloth brush
Air freshener
Shoehorn
Scriptures, Buddhist scriptures
Kojiki (Records of Ancient Matters)
ROKU mug
ROKU rubber coaster
ROKU stuffed toy
ROKU original picture
Various cushions
Safety box
amenities
Shampoo
Hair conditioner
Body soap
Hand soap
Shower cap
Body towel
Hair brush
Tooth paste and brush
Cotton swabs

Razorblade (safety razor)
Mineral water
Vinyl purse
Shoe shine paper
Slippers
Envelopes
Stationery
Memo pads
Original ROKU postcards